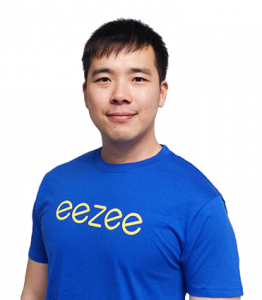 Logan Tan is a hands-on Chief Executive Officer (CEO) and co-founder at Eezee, with expertise in business development, supply-chain, operations, procurement and finance. Through strategic foresight, drive, and determination, he and his two co-founders built Eezee in 2017 – Singapore's largest B2B marketplace for industrial & business supplies. Today, Eezee is a thriving ecosystem that transforms businesses by simplifying B2B procurement through technology.​ ​
Logan started off his career as a corporate banker for 3 years. Eventually he got headhunted to be Head of Finance and Procurement in a construction company with a yearly revenue of S$200M. It was during this time where he identified a gap in the procurement industry between buyers and sellers. ​
As a leader with a sharp business acumen, Logan is comfortable in any role from the executive boardroom to the warehouse. Logan's innate ability to build a high performing team, including his strategically-selected executive management staff, has served as a growth catalyst and sets the stage for growth.
 Areas of Expertise:​
Manufacturing Operations
Supply Chain​
Sales and Logistics Management​
Finance Accounting​