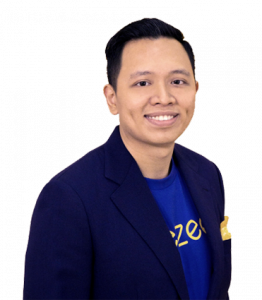 Shawn Seet is Chief Operations Officer (COO) at Eezee.​
​
As one of Eezee's early employees, Shawn is a ground up leader, wearing multiple hats to help grow different functions in Eezee. Being able to leverage on his experience in marketing, sales, consulting, and talent development has proved to be invaluable.​
​
Currently, Shawn leads Eezee's operations and commercial teams, with a focus on regionalising Eezee's footprint in Southeast Asia.
Areas of Expertise:​
Sales Leadership​
Formulate and execute enterprise solutions​
Product and technical vision​
Create, enhance or sustain with users' best interest